Publication: New York Times
Author: Ben Ratliff
Date: October 3, 2010
The trumpeter Terence Blanchard and the saxophonist Branford Marsalis, in back-to-back sets at Rose Theater on Friday, played what sounded like new music.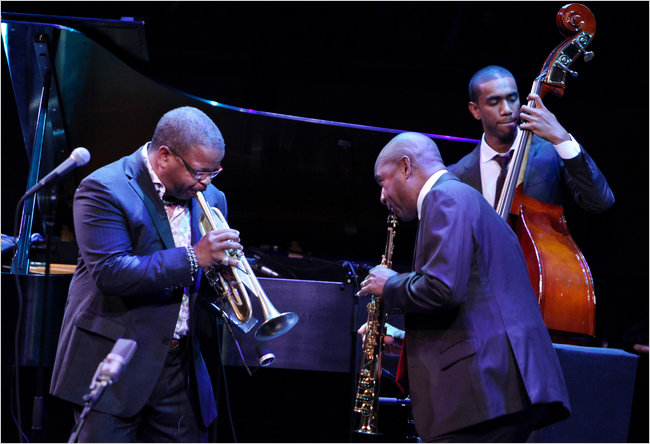 In truth some of it was old. (And some of it was really old.) But the flexible musical rhetoric of the sets felt like the right move for the main theater at Jazz at Lincoln Center, where jazz is often presented with an overarching theme, program notes and a set list published in advance.